March 28, 2022
March 23rd – 27th – Participation at the International Tourism Fair in Belgrade, Serbia.
This year HOTAM traditionally participated at the International Tourism Fair in Belgrade Serbia which took place in the period 24th – 27th March, 2022. The association was present at a personalized stall at the stand of N.Macedonia.
Traditionally, as every year before the Covid-19 pandemic stopped all fair activities, HOTAM organized an Ohrid dinner in Hotel Majestic Belgrade. The members of HOTAM and their esteemed guests (partners, colleagues, municipality representatives) enjoyed Macedonian dishes and drinks.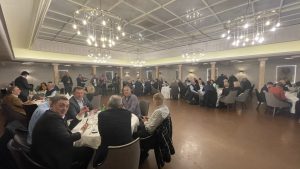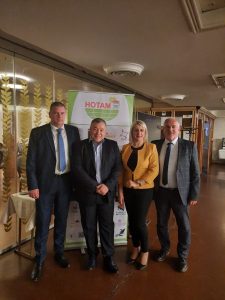 On the night of the opening of the fair on the 23rd February, another traditional event happened, organized by BAHA – Balkan Alliance of Hotel Associations where the hotel and tourism business representatives were brought together.